PUSSY-The Titanic Love Story
---
I purchased the licence to sell this game worldwide except in ex-Russia. Pussy is a platrorm game for Sinclair ZX Spectrum 128, that totally rocks! You play the Leonardo, and your Task is to rescue Kate (Hmmm, sure that you never heard the plot in a movie before?) by destroying bricks, using teleporter doors and much more. It has the size of around 800 Kilobytes! It got excellent graphics. One of the best Spectrum games in the past years.
Copyright notices:
(c) Fatality 1999-2000
(c) Razzlers 2000
(c) [European] LCD 2000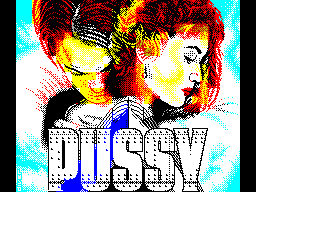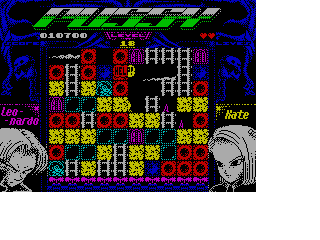 Here you can download a demo in .TAP format.
Prices:
€ 3.50 For a TAP file sent by E-Mail (I accept paypal and Moneybokers.com). If you want to buy it, please send me a mail ( retrozx[no_spam]@gmail.com but without [no_spam]). I must sell at least 800 copies to not make a loss with this game, but because this is impossible, please minimise my loss buying this game).
---
Pussy F.A.Q.
Q: Do I need a Pentagon or TR-DOS enabled Emulator to play this game?
A: No, this is the TAP version, so after you transfer it to tape, you can play this game on Spectrum 128K+ without any additional Hardware except Tape player.
Q: How to start the game?
A: Press "1" to break the intro (The "movie" sequences cannot be skipped). Use Cursor up/Down to select controls and Enter to start the game.
Q: Are there any Cheats built in?
A: Yes.
Q: Does the game works with MB02 disc interface? It is Tape-compatible.
A: Last time I tested it, it crashed my Spectrum with MB02, so unfortunally it does not work.
---
What people says about the game:
"...it is a good game - an excellent one...", "...Very good game though, love the music, ... Nice game though, very polished...", "Incidently, very nice in-game graphics and aces music."
---
Other Licenses
Presently I made too many Losses with Pussy (Tape version was calculated too cheap), but if the TAP sells better this time, there will be maybe more completly new games offered here.