Retro-X
Retro-X (Pronounce: Retro Cross or Retro-X) is my work-in-progress system for PC to Retro computers graphics conversion. It will be expanded later into a development kit for Retro Software. Currently the Conversion supports following Retro computer systems (Listed in no particular order).
Sinclair ZX Spectrum and some clones, including special modes like Laced and ASCII
Sinclair QL
SAM Coupé
Sprinter 2000
Amstrad CPC
Commodore C64 Standard modes and Hires FLI
Atari XL/XE (More modes will follow later)
MSX 1/2/Colecovision
Acorn Electron
Atari ST (STE will follow later)
Amiga 500/2000 including EHB and HAM6
Tandy Colour Computer
Other Features of Retro-X are:
Font editor supporting up to 256 8x8 pixel characters
Oversize conversion
Integrated Painter for quick image touchup and Map Editor
DiscMaster (Reading Files in TAP, MGT, IMG, and TRD Containers)
Search for double Files and double pictures (format independend)
Planed Features:
Retro Soundtracker
XIDE Development Enviroment
MBD Disc reading.
This will be open source later....
Examples of converted screens: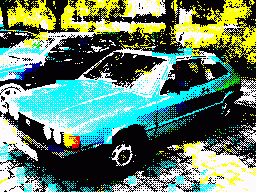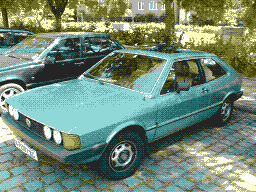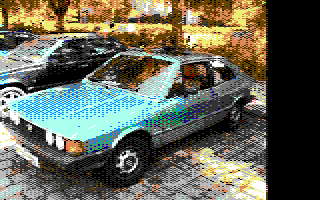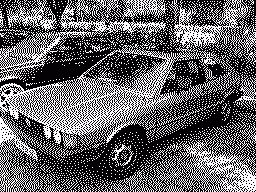 Present completion status: 15%
Screenshots (Windows XP, Classic design):
The Retro-X Painter showing some shapes (german version). Screenshot taken from Alpha 8 prerelease version.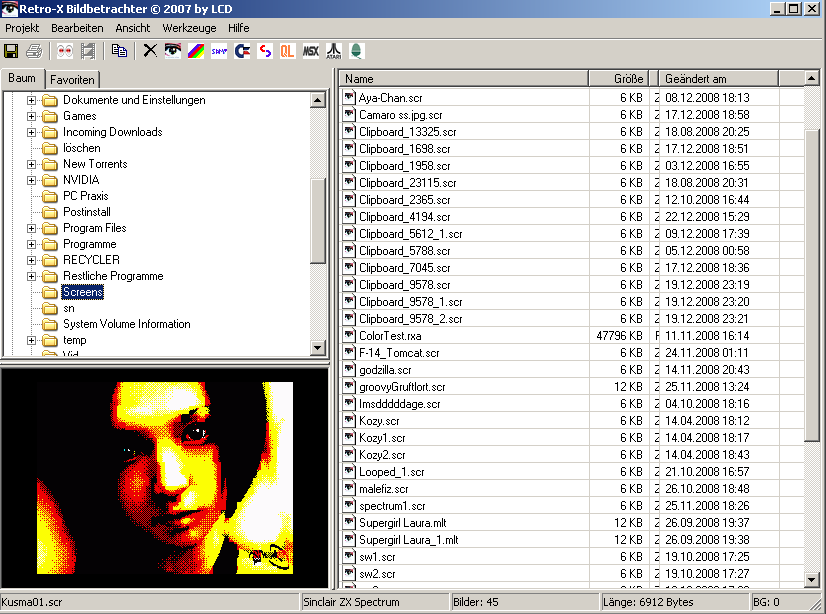 Yep, thats the viewer for retro images. Looks familar?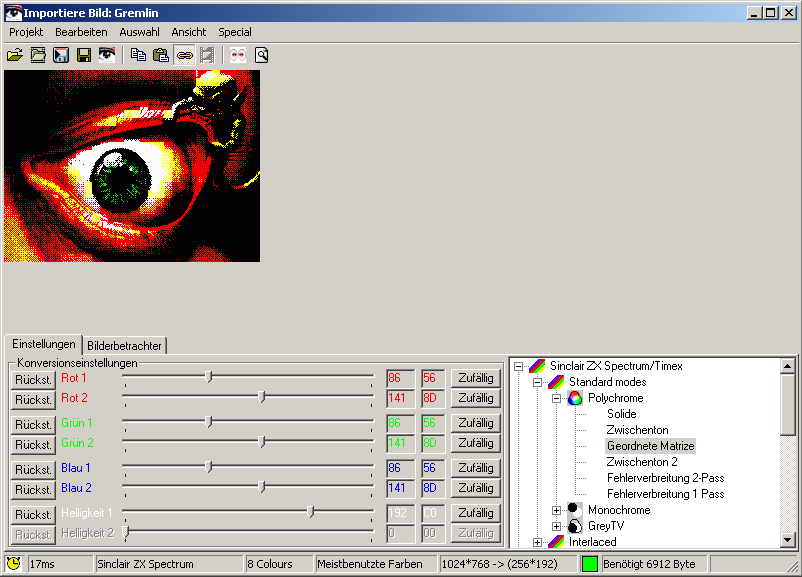 Converter (German version screenshot)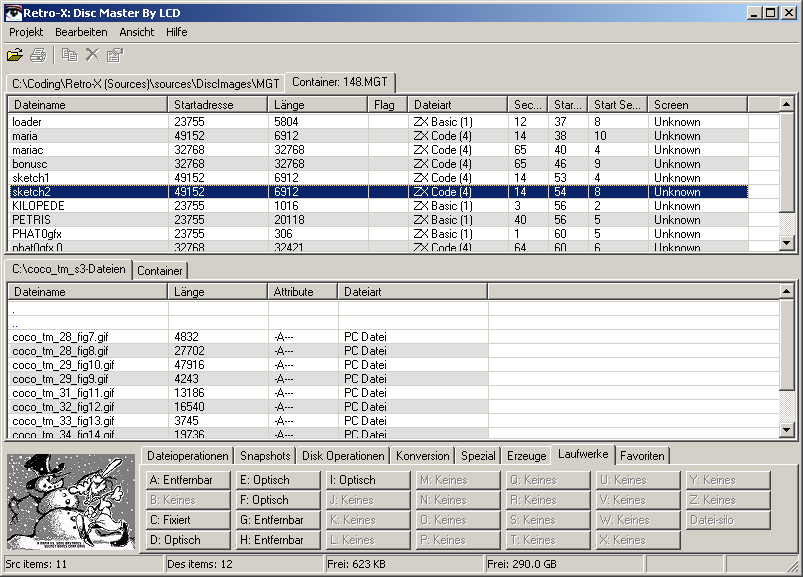 Disc Master, with a +D image loaded in source and displaying a picture loaded from the disc image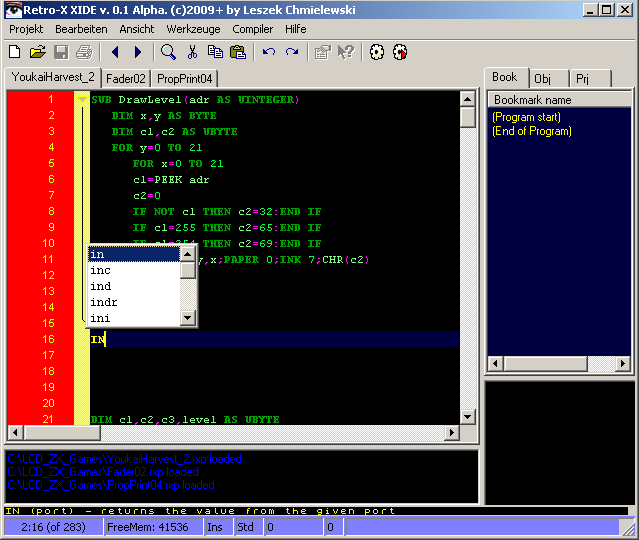 This is the Work-in-progress XIDE, a editor for ZXB-Compiler featuring: Multiview, Syntax highlightning, Autocompletion, Foldings and tons of other features. The XIDE included in Alpha 8 is just a dummy without functionality, but this baby prepared for Beta realease, is a professional IDE created for beginners and advanced Spectrum programmers.
Downloads:
Retro-X Installer (UPO Packed, so some bad virus scanners give false positives)
Retro-X Instruction (PDF) [hope, this will be finished for Beta version because a instruction is like sex, is is good, then its excellent, and if it is bad, it is anyway better than nothing]
Please write comments and bug reports in the forum