ZX Spectrum
Just checked my 1500 +D discs (in fact there are a lot more, which I not checked yet, partialy with corrupted data). Some are not readable anymore, but other contained projects, worth to be continued. I will do them after BorIDE has all the features I need. Does anyone know a way how to clone myself?
My past (dropped or freezed), current and future Spectrum projects:
"Star Trek TOS": Space Adventure/Strategy game based on "Star Trek the Rebel Universe" with colourfull hand drawn (Art Studio) and digitized graphics (Project Status: 60% of code done, missing Space fights and planet parts). I sent a small demo to two people. This project will be continued. Project update: New display routines are over 10x faster, but I'm running out of memory with that many graphics. This was intended from beginning as 128K project. I found sone heavy bugs in the old code, so it is again a candidate for complete rewrite.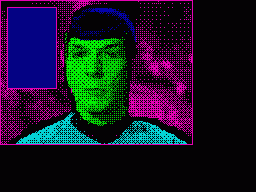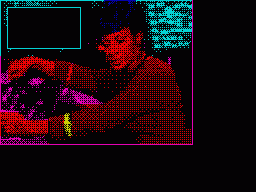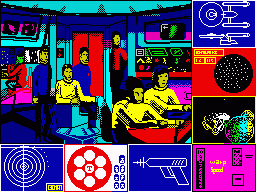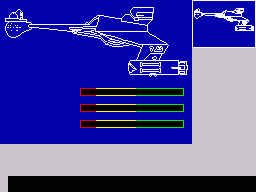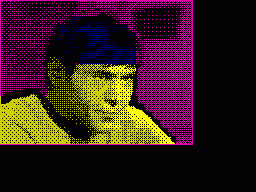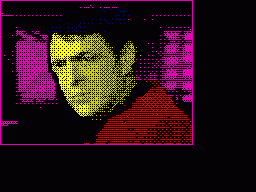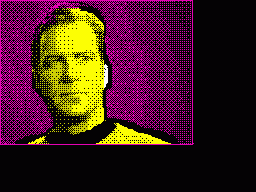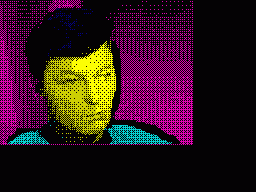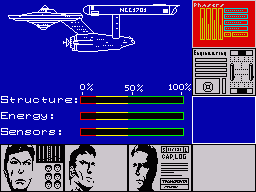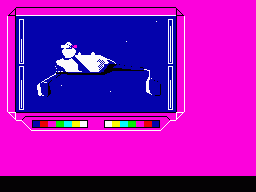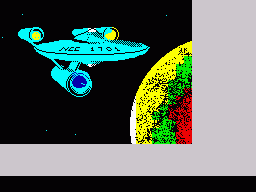 "It came from outer Space": Based on movies from 60-ties (Only 10% of graphics done, 5% of code. Probability of finishing: 55%). In fact this was planed as follow up to "Earthraid" on C64, but before I wrote the ZX Spectrum Version.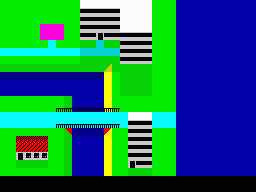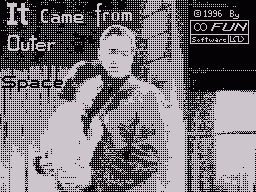 "Kaiju Taisen" (Started in year 2000 as "Godzilla II - The Dark Millenium"): War of the japanese monsters (20% of code was done - but the code was lost. I want to rewrite it from scratch. Probability of finishing: 90%)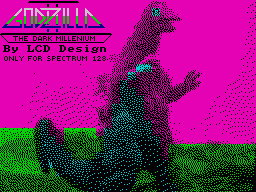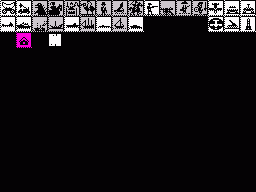 "Zephyr Five": A "3D Construction Kit"-Game, only two Rooms finished. Probability of finishing: 5%
"Legacy of the Zer"/"Zer Legat": Multidisc adventure, still want to finish it one day. Graphics was done on my Spectrum "Art Studio" and Amiga 500 (Painted, Raytraced, dithered, digitised paper-models), a real mega-project contains a small amount of Sex, drugs and violence (okay, much violence). Probability of finishing: 65%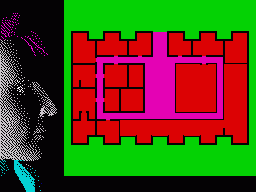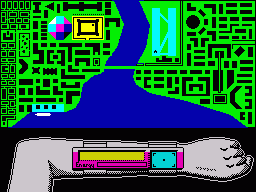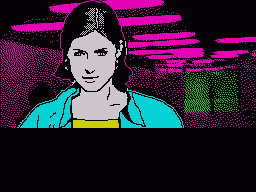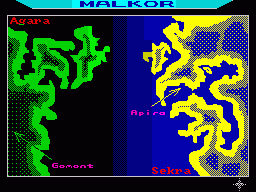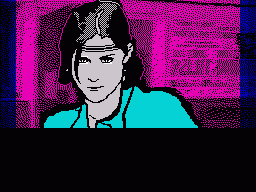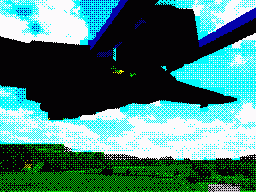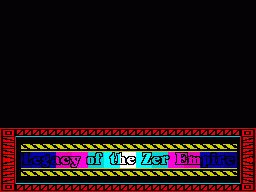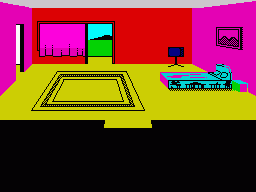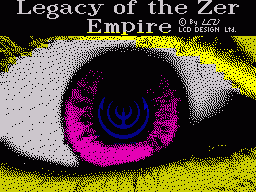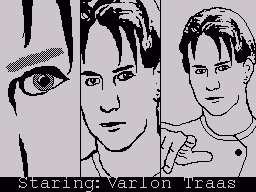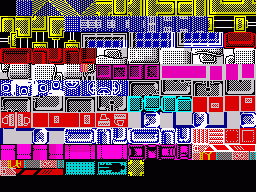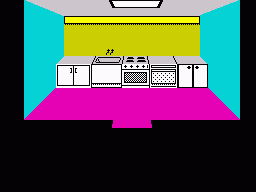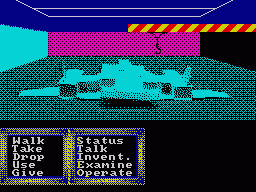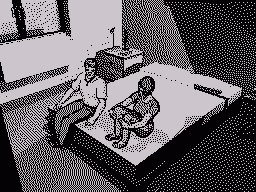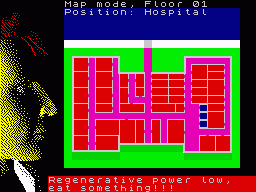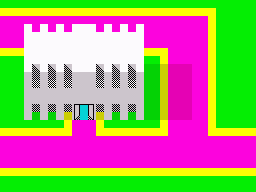 "Remembrance of the Thundercats": Graphics adventure with innovative input system. Probability of finishing: 10%. There was a ner "Thundercats" cartoon done, but the fags from Cartoon network dropped it after one season, because it was too intelectual. Better to feed the kids with stupid cartoons and primitive characters.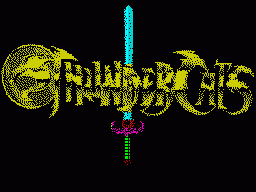 "Color Wars": Logical game. The AI was working on PC already (I did it in QBasic)
"Pokemon Quest": Need I tell more?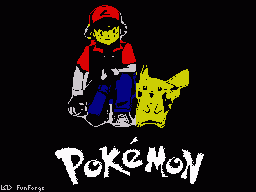 Other unfinished projects: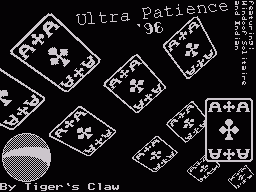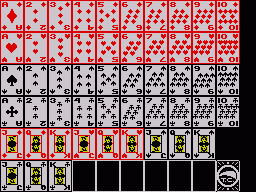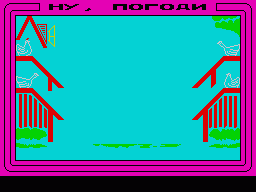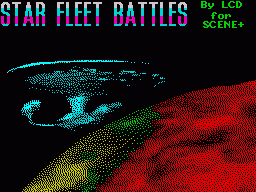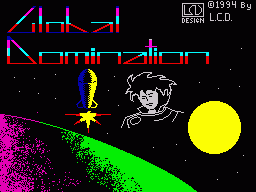 "Looped": Logic game with Manga style graphics (New project, no screenshots available)
"Chessboard Attack II" - Follow up to my "Chessboard Attack" with new rules and completly new game idea.
"ZX Mystery Chess" - Spectrum interpretation of a game on C64 called "Mystery Chess", similar to "Detective Chess".
"Osmodeus": Logical game (New future project)
"Starport": Space trading game based on "Ports of Call". I did all graphics for the SAM version, but no code or graphics of Spectrum version can be found anymore. Probability of finishing: 1%. Update: Some graphics found on a corrupted disc. I may also write a "Ports of Call" port for ZX Spectrum.
"Malefiz": Board game for 2-4 players (New future project).
"GoBang": A modification of Go/Gomuku board game.
"Yumiko in the haunted mansion": survive all rooms in the haunted mansion, but beware of the darkness. New project (targeted for release in December 2012). There may be also more Yomiko games lates as I plan to use her as recurring character: "Yumiko in the realm of Slenderman" is the planed follow up. This game is not suitable for children. Experiments prooved that test subjects will fright the darkness after playing the game. Download the preview by clicking on the title picture. Code size actualy reached 30 KB mark and there is also the 10 KB music and interrupt driver to link in. Heavy compression and size optimisations applied. Currently the game engine is running faster than in the preview and the ectoplasmic discharge (Lightning) do not cause the character to stop, it only slows it down.
"Youkai harvest": Dungeon Crawler of different kind. Currentle stuck with the battle system and large code. I will need to optimise a lot of it like I did in Yumiko game.
"Chessboard Atteck II": Follow up of my well known game.
"Godzilla 64": Conversion of the C64 Godzilla game.
"Manga Girlz challenge": Challenging logic game, almost finished,. but on hold.
"When two worlds collide": Based on a book. Strategy game.
"Monster!!!": My interpretation of the "Movie Monster"-Prequel "Crush Crumble & Chomp".
"Journey's End II": Follow-up to the Mastertronic game which I loved. The spirit of original game is keept, but there will be some improvements. It plays 20 years after the "Journey's End". First part is 90% complete but maybe I will review the code and add some optimisations and add features. Wilderness is currently coded by Dr. Josef Gott.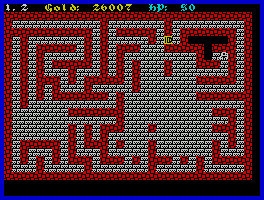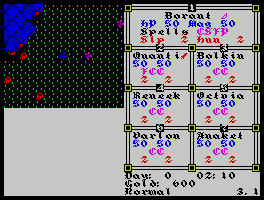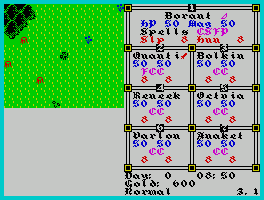 More to come later...
Finished ZX Spectrum games:
Here you can download a pack of five games: "Advanced Patience", "Pyramid Patience", "Indian Patience", "Ultra Reflect", and "Godzilla the atomar nightmare".
This is one of my recently finished games: "Chessboard Attack", a mix between Chess and Mine Sweeper. Click on Image for download. Found old source code disc where a old slow unfinished version was. This is recoded version. Update: Replaced old download with version 1.2. . If you want a physical copy, you can buy one for € 3.99 + P&P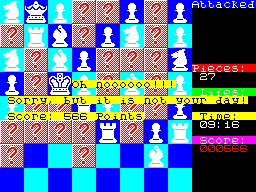 Quest for Witchcraft (exclusive for Scene+ Diskzine) is a game in the style of "Jewel Quest" - make rows/columns of three same wicht symbols like "frog tongue" or "bat heart" to change the background behind them to blue. If the complete screen is blue, you can advance to next level. Solve all 7 tasks to jouín the mighty and exclusive witches 8 club. The game was written using ZX Basic Compiler from Boriel. Music by Mr. Beep.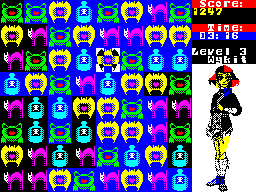 U-Boot Hunt, one of my old projects, finished in May 2012. hunt a nazi sub not knowing where it is, knowing only the distance between submarine and explosion of the depthcharge. Easy? The Nazi sub moves constantly to right or left.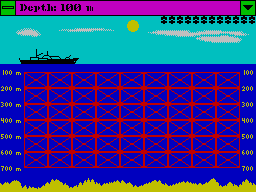 Earthraid: Conversion of a C64 strategy game published in Happy Computer 8/86. Can you stop the invasion of the killer mollusks from outer space? Version 1.1. If you want a physical copy, you can buy one for € 3.99 + P&P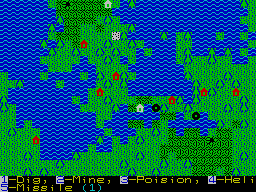 "Yumiko in the haunted Mansion" (Standard Edition). You will be able to purchase the "Collectors Edition" on Tape or as Digital Download later, because I want to enhance it a little bit. This is my biggest and best game yet and I spent much time to optimise the code (Only 270 bytes free left!!!). Enjoy the Music by Yerzmeey and the Light effects. Light all candles in the rooms and beware of ghosts. Instruction will follow later. In the downloaded archive you have TAP, TZX (with custom loader), MGT and TRD versions. If you want a physical copy (collectors Edition), you can buy one soon for € 7.99 + P&P (Yes, PC15 tapes are very expensive nowdays). Yumiko will be a recurring character in some later games, due to her popularity.
"Hunt the Wumpus": This is a Game from 1980 written for Texas Instruments TI99/4, which I converted to ZX Spectrum, almost exactly 1:1. If you want a physical copy with tape label and printed instruction, you can buy one for € 5.99 + P&P. Working on a updated version.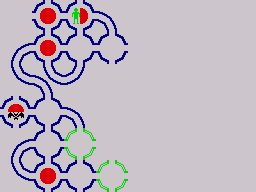 "SPECTRA Blitz". Experimental Blitz game to support the SPECTRA Interface (Enhanced colour mode, 8x2 Attribute size, this is my favourite graphics mode). It works also on unexpanded Spectrum, but is only monochrome, Still a fun to play. More SPECTRA games will follow. Unfortunaly supporting SPECTRA under emulation is too hard, so only a Mac Emulator successed in this until now, so no screenshot... Writing the game engine took only one day, but the fine tuning without emulator, took days.
Demos:
"Not For Children II": Unfinished demo, unfinished because my girfriend said, it was not that funny (in fact, she was absolutly right). Now after I'm not with her anymore, I lost the interest in creating demos. Creating games is far more fun. But who knows...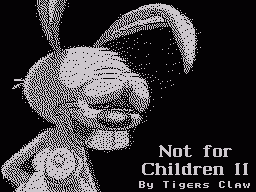 Graphic Compos
I made some pictures for graphics compos. Some of them got very high rankings. My best was the 2nd place. Click on the picture to visit galery page.