The exceptional motivating event for companies!

Under the guidance of a dynamic cook the participants develop their culinary talents in a pleasant atmosphere – it is business cooking like a "chef".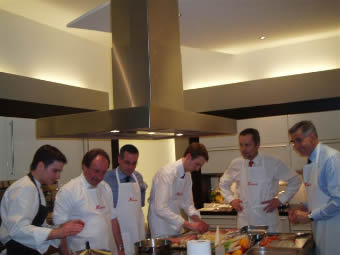 Our concept leads to a new group dynamic, it is motivating and promotes the famous teambuilding – the relationship among the participants will grow.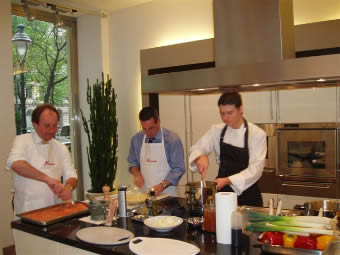 New and constructive contacts will be established with your clients or employees. You will create together something new – the contact to your guests shall be intensified. With this special event your success is guaranteed!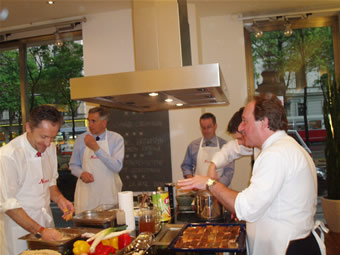 In this exclusive cooking studio the relations will gain another dimension as during a "usual" business dinner.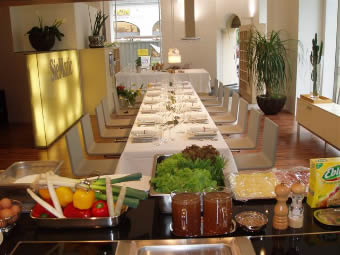 Please contact us and we will organize your culinary event!