You can contact me at:

If you find broken links, please report it!

Last update: 19.04.2007



My favourite pack of the month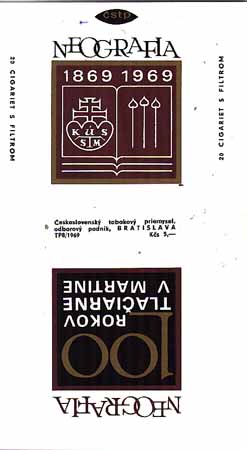 CSSR
There are a lot of new brands and photos from Austrian packs in my Austria-section !!
There are now 25.946 different packs in my collection and here you can see my complete collection there are a lot of new photos online - and there are more than 3.000 photos to see - 67 new ones! You can also find all the news and new packs which has been released in Austria the last months ...
Since 4th January 1998 there have been visitors to my homepage
Want information about further updates of my homepage??
Then - enter your email-address below, then click the "Subscribe" button.
If you are interested in music - please visit our site about Cover-Versions.

My ICQ# is: 9144259
-------



This site was created by Herbert Zach
© Copyright 1997-2007, Herbert Zach. All Rights Reserved.
No part of this site or any material within this site may be used
without the expressed written permission from the author.